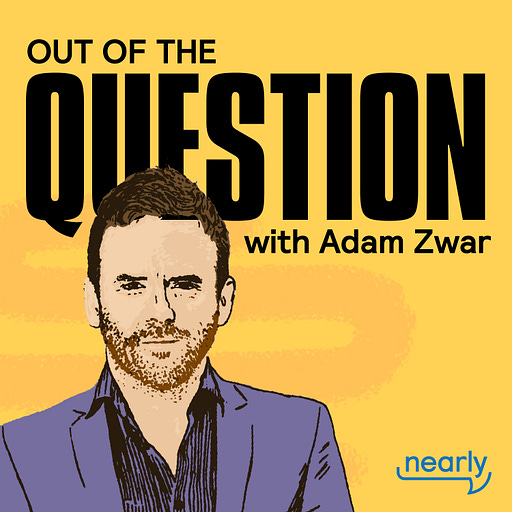 Aug 15, 2021 • 41M
S1E54: Dan Ilic
'Out of the Question with Adam Zwar' features in-depth interviews with the most interesting and accomplished people in entertainment, politics and sport. It's an update on the original '10 Questions with Adam Zwar'
One of the people I've known longest and admire most in the Australian entertainment industry and that's Dan Ilic.
Dan's had success on Australian television thanks to writing and starring in such shows as The Ronny Johns Half Hour, Hungry Beast and Can of Worms, and then taking on the grown-up jobs of executive producing and showrunning ABC shows Tonightly and At Home Alone Together, which could really do with another series right now.
He's also had stints producing satirical comedy for Al Jazeera and Fusion in the US. But because careers in entertainment don't progress in a linear fashion, whenever there's been a down time, Dan has always gone back to generating his own work whether it be live comedy, documentary, or satirical ads and his output is always slick and funny and creates a splash.
Perhaps his most enduring work is his award winning comedy podcast A Rational Fear - with its overarching focus on Climate Change.
In this episode, we talk about that plus we discuss Dan proposing to his fiancée, that time his firing from a major news organisation became major news and his extraordinary parents, how they met, and how his father's interest in comedy and social justice gave Dan a framework for his own career.
https://arationalfear.substack.com/
Socials
Twitter - Adam Zwar
Facebook - Adam Zwar
10 Questions with Adam Zwar is produced in part by Nearly Media.
More about Out of the Question: https://www.nearly.com.au/out-of-the-question-with-adam-zwar/
See omnystudio.com/listener for privacy information.