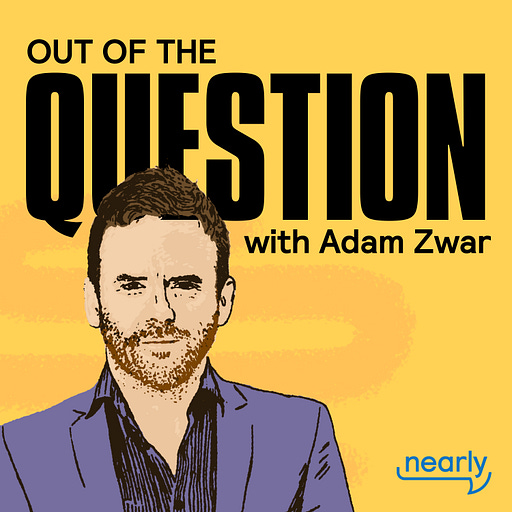 Jul 3 • 27M
S1E100: Dave O'Neil
'Out of the Question with Adam Zwar' features in-depth interviews with the most interesting and accomplished people in entertainment, politics and sport. It's an update on the original '10 Questions with Adam Zwar'
Welcome to the 100th episode of Out of the Question, the show formerly known has 10 Questions. 
It's been a wild 100 episodes recorded over seven years – the most recent 50 coming a lot quicker than the first. I'm not going to mention individual episodes, but I want to thank all the guests who have come on and revealed their most personal stories and opinions. I'm so spoiled that when an interview subject doesn't bear their soul, I'm  left wondering why. So thank you to all the generous guests. 
Quick apology for the sound quality in first fifty eps. No Zoom in those days. You either had to be in the same city or record the episode over the phone and no one wanted to do Skype. I'm sure there were other options, but I just didn't have the bandwidth to seek them out. 
Now to help celebrate the big three figures, I've invited back the first ever guest on the podcast – Dave O'Neil. 
Over the past 100 eps, Dave has been on the show twice and gets mentioned in passing by guests every other week. We recorded the first ever episode in August 2015. In fact, we had to record it twice because we had phone problems. So, for this landmark episode, I've asked Dave to list the five biggest events in his life since that day.  We start proceedings with the fifth biggest event and move on from there.