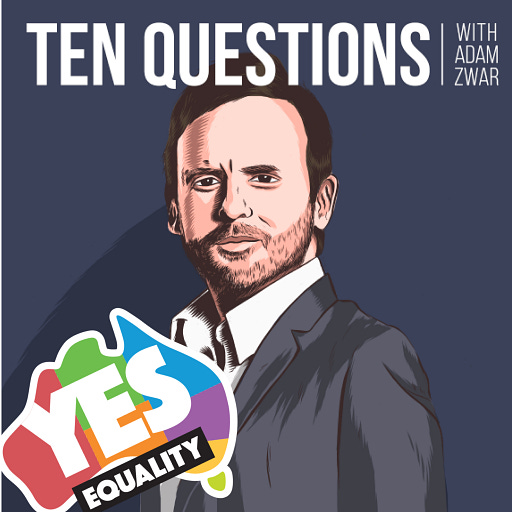 Sep 10, 2017 • 43M
S1E39: Tim Minchin
'Out of the Question with Adam Zwar' features in-depth interviews with the most interesting and accomplished people in entertainment, politics and sport. It's an update on the original '10 Questions with Adam Zwar'
Here's my new 10 Questions interview with Tim Minchin at the Australians In Film headquarters at Raleigh Studios in Hollywood – the home of Charlie Chaplin.
In this interview, Tim talks about wanting to leave Los Angeles, the ups and downs of an artist's life and refusing all invitations from Andrew Bolt to appear on his show.
As most of you know, Tim is a singer, actor, composer, writer and comedian. He won the Perrier award for best newcomer at the Edinburgh Fringe in 2005.
He is the composer and lyricist of the Olivier and Tony Award-winning show Matilda the Musical.
His new musical Groundhog Day, based on the 1993 film, opened in London in 2016, winning his second Olivier Award, before going to Broadway.
Lately, he's caused a massive splash with his two protest songs Come Home Carinal Pell and I Still Call Australia Homophobic.
Socials
Twitter - Adam Zwar / Tim Minchin / Nearly 
Facebook - Adam Zwar / Tim Minchin / Nearly
On the web -10questionswithadamzwar.com
More about Out of the Question: https://www.nearly.com.au/out-of-the-question-with-adam-zwar/
See omnystudio.com/listener for privacy information.