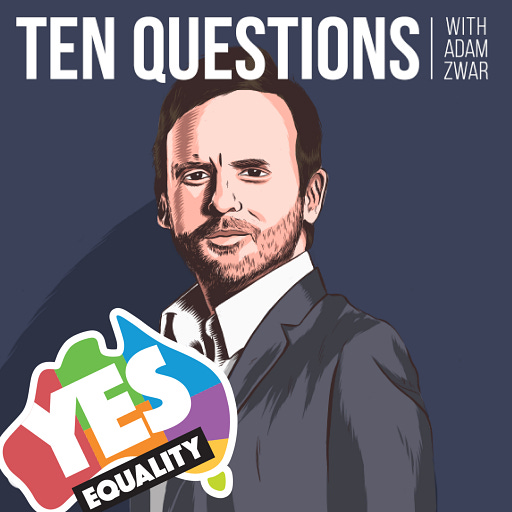 Oct 8, 2017 • 55M
S1E41: Tim Ross (Rosso)
'Out of the Question with Adam Zwar' features in-depth interviews with the most interesting and accomplished people in entertainment, politics and sport. It's an update on the original '10 Questions with Adam Zwar'
Today's guest is the broadcaster and comedian, Tim Ross.
I made a show back in 2011 on the ABC called Agony Uncles – and Tim was literally the first person I approached to be on the show.
I'd been a fan of his since he was Triple J with his comedy partner Merrick Watts. And I'd followed him through his various radio and TV incarnations and felt that he'd be perfect for Agony Uncles as he had an always hilarious perspective on the Australian male.
These days he's all about architecture and design – having made the hugely success ABC show, Streets of Your Town, while touring his live show Man About The House all over the world.
10 Questions with Adam Zwar is produced by Nearly.
On the web -10questionswithadamzwar.com
Everything Tim Ross you can find here - timross.com.au
Socials
More about Out of the Question: https://www.nearly.com.au/out-of-the-question-with-adam-zwar/
See omnystudio.com/listener for privacy information.