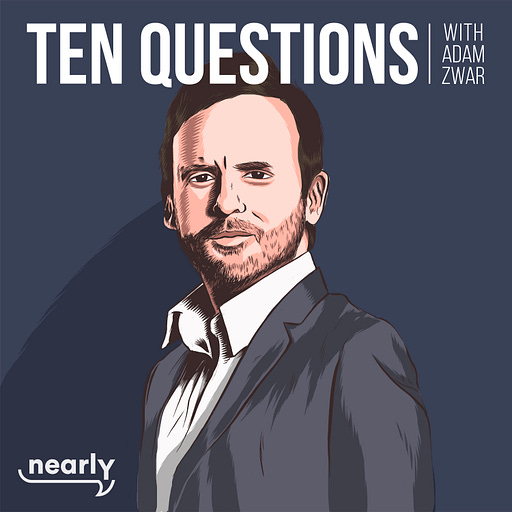 Jan 25, 2018 • 32M
S1E47: Angela Bishop
'Out of the Question with Adam Zwar' features in-depth interviews with the most interesting and accomplished people in entertainment, politics and sport. It's an update on the original '10 Questions with Adam Zwar'
The doyen of entertainment journalism, Angela Bishop.
She's been with Network 10 for 29 years and she's interviewed everyone from U2 to Julia Roberts and she was one of the last journalists to interview the legendary Audrey Hepburn.

Not only has she been on the news every night for nearly three decades, but she's always on the red carpet at the Emmys, The Oscars, and the Golden Globes as well as all of the Australian award shows and premieres. She was on Hinch, Alan Jones Live, she was the resident entertainment reporter on E News and she was a permanent guest on The Panel. Basically, if you're an international celebrity coming to Australia, I would suggest it was a wasted trip if you didn't talk to Ange.

Her mother is of course the well known and long time Liberal politician Bronwyn Bishop.

Her father was a judge. She talks about her parents in the interview. And she also talks about her husband Peter, who tragically passed away in November from a rare cancer. His passing leaves Ange and their 10 year old daughter, Amelia, fighting the good fight and Angela says Amelia is the best and bravest fighter she knows.
Socials
Twitter - Adam Zwar / Angela Bishop
Facebook - Adam Zwar / Angela Bishop
10 Questions with Adam Zwar is produced in party by Nearly.
On the web -10questionswithadamzwar.com
More about Out of the Question: https://www.nearly.com.au/out-of-the-question-with-adam-zwar/
See omnystudio.com/listener for privacy information.