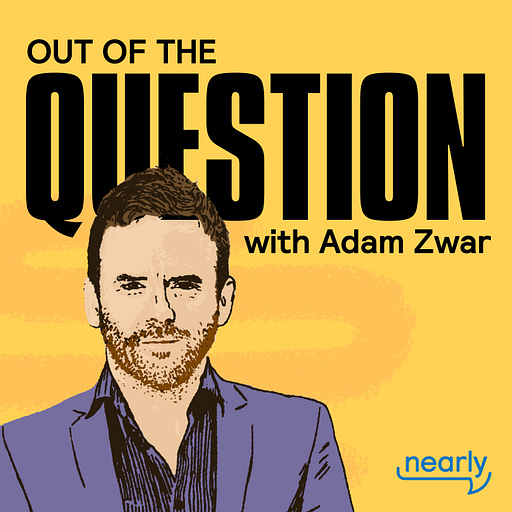 Apr 9, 2019 • 30M
S1E48: Nell Scovell
'Out of the Question with Adam Zwar' features in-depth interviews with the most interesting and accomplished people in entertainment, politics and sport. It's an update on the original '10 Questions with Adam Zwar'
Nell started her career writing for Spy Magazine and Vanity Fair. Since then, she's written for The Simpsons, Letterman, Murphy Brown, Newhart, NCIS, she created Sabrina The Teenage Witch, she was the executive producer on Charmed.
She has written jokes for Obama. She co-wrote Facebook COO Sheryl Sandberg's best-selling book, Lean In. And her autobiography, Just the Funny Parts, is an enthralling book. If you're ever stuck, or feeling alone as a writer, dip into Just the Funny Parts, and I'm certain it'll bring you out of your funk and inspire you to stay the course. It certainly did that for me.
I interviewed Nell in Sydney in front of a live audience at the invitation of Jungle Entertainment where she is working with a bunch of Australian writers.
Socials
Twitter - Adam Zwar
Facebook - Adam Zwar
10 Questions with Adam Zwar is produced in party by Nearly.
On the web -10questionswithadamzwar.com
More about Out of the Question: https://www.nearly.com.au/out-of-the-question-with-adam-zwar/
See omnystudio.com/listener for privacy information.