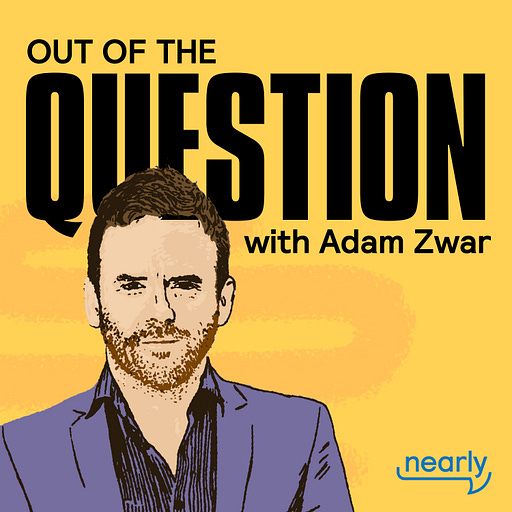 Jul 25, 2021 • 30M
S1E51: Jan Fran
'Out of the Question with Adam Zwar' features in-depth interviews with the most interesting and accomplished people in entertainment, politics and sport. It's an update on the original '10 Questions with Adam Zwar'
Jan Fran was born in Lebanon, came to Australia when she was a kid, grew up in Bankstown, went to the University of Technology in Sydney, then started working for SBS current affairs shows Dateline and Insight before becoming a foreign correspondent and filing from Bangladesh and then Uganda.
When she returned Australia she became a presenter on SBS's the Feed.
And it was her work on a Feed segment called The Frant, which won her a 2019 Walkley Award.
Since then, Jan Fran has appeared on Q and A, The Today Show, Studio 10, and is a regular on The Project.
We talked about her superman husband, her father's dislike of television even though even though that would end up being his daughter's career, and her burgeoning squash game.
Socials
Twitter - Adam Zwar
Facebook - Adam Zwar
10 Questions with Adam Zwar is produced in part by Nearly Media.
More about Out of the Question: https://www.nearly.com.au/out-of-the-question-with-adam-zwar/
See omnystudio.com/listener for privacy information.