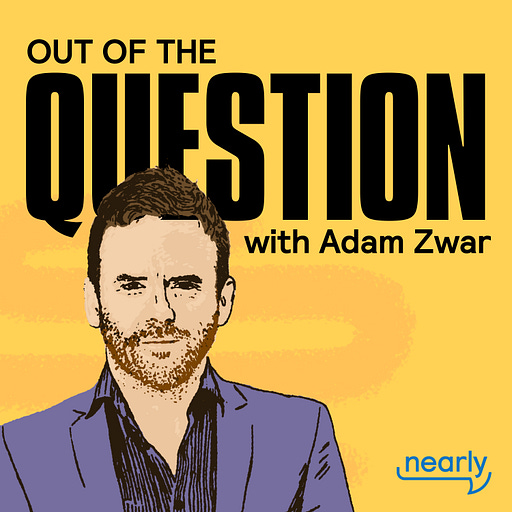 Aug 23, 2021 • 46M
S1E55: Glenn Robbins
'Out of the Question with Adam Zwar' features in-depth interviews with the most interesting and accomplished people in entertainment, politics and sport. It's an update on the original '10 Questions with Adam Zwar'
He's one of the few performers on Australian television who has fans from multiple generations.
First, there were the Comedy Company fans who loved him as Uncle Arthur, then there were the Russell Coight fans – and then the Kath and Kim fans who were beguiled by his multiple outings as Kel Knight.
I speak of course of the great and enduring, Glenn Robbins.
In this episode, we chart his beginnings in performance – from turning his back on being a town planner, to taking a drama teaching degree, before appearing in commercials and then becoming one of our best known and funniest actors.
There's the public side of what Glenn does, but there's also all the work he does behind the scenes nurturing up and coming writers and performers – most notably on The Ronny Johns Half Hour and Thank God You're Here. His advice has been invaluable to me over the years and he's one of those people who makes you feel better about the world after spending time in his company.
It was an honour to have him on the podcast and as usual I started by asking Glenn when he was most happy.
Socials
Twitter - Adam Zwar
Facebook - Adam Zwar
10 Questions with Adam Zwar is produced in part by Nearly Media.
More about Out of the Question: https://www.nearly.com.au/out-of-the-question-with-adam-zwar/
See omnystudio.com/listener for privacy information.