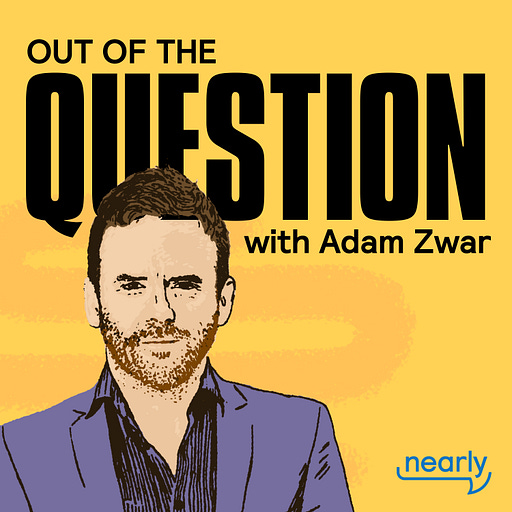 Aug 29, 2021 • 25M
S1E56: Nick Boshier
'Out of the Question with Adam Zwar' features in-depth interviews with the most interesting and accomplished people in entertainment, politics and sport. It's an update on the original '10 Questions with Adam Zwar'
Nick Boshier's entry into showbusiness was via community radio and managing the singer-songwriter, Lior.
Then, in 2008 he made Youtube viral sensations "Trent From Punchy", which is currently sitting on 9 million views, and "Beached AZ", an animation about a Kiwi whale, that reached 10 million views, sold 80,000 T-shirts and won the hearts of The Flight of the Conchords.
After those early videos, Nick went on to develop the ubiquitous Bondi Hipsters with Christiaan and Connor Van Vuuren, the ABC comedy, Soul Mates, and now the Amazon series, The Moth Effect.
Here Nick talks about the pitfalls of all-boy private schools, the influence of his father and his determination to work with great people.
Socials
Twitter - Adam Zwar
Facebook - Adam Zwar
10 Questions with Adam Zwar is produced in part by Nearly Media.
More about Out of the Question: https://www.nearly.com.au/out-of-the-question-with-adam-zwar/
See omnystudio.com/listener for privacy information.