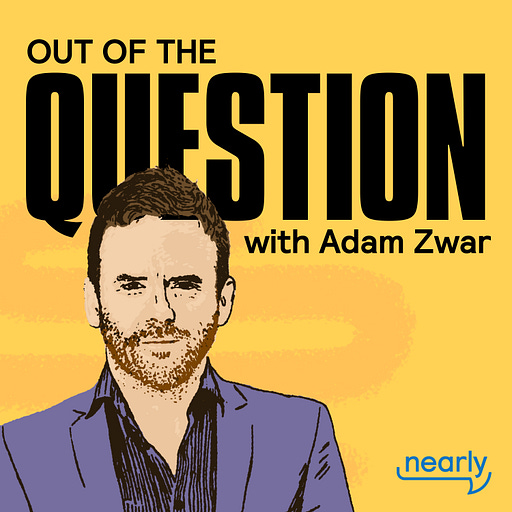 Sep 5, 2021 • 48M
S1E57: Denise Scott
'Out of the Question with Adam Zwar' features in-depth interviews with the most interesting and accomplished people in entertainment, politics and sport. It's an update on the original '10 Questions with Adam Zwar'
This episode is the Denise Scott episode.
It's such an honour to have her on the show.  
Yes, she's hilarious and an icon, but she's also one of the most generous and supportive performers in our industry.
She started off in a clown troupe, gained national recognition on The Big Gig and Tonight Live With Steve Vizard, put in several Most Valuable Player performances in the Agony series before writing a couple of best-selling books and touring the nation with her comedy bestie, Judith Lucy.
In this interview, she leaves nothing in the shed. For your reference, "John" is her husband, and her children are "Jordie" and "Bonnie".
And "Judith" is of course Judith Lucy. As usual, I started by asking Denise, when she was most happy.
Socials
Twitter - Adam Zwar
Facebook - Adam Zwar
10 Questions with Adam Zwar is produced in part by Nearly Media.
More about Out of the Question: https://www.nearly.com.au/out-of-the-question-with-adam-zwar/
See omnystudio.com/listener for privacy information.