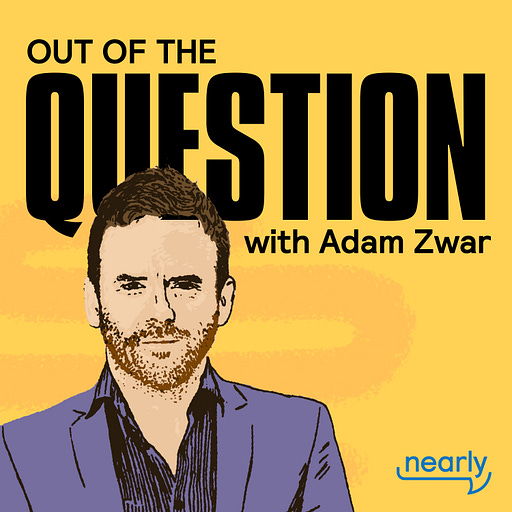 Sep 19, 2021 • 55M
S1E59: Christian O'Connell
'Out of the Question with Adam Zwar' features in-depth interviews with the most interesting and accomplished people in entertainment, politics and sport. It's an update on the original '10 Questions with Adam Zwar'
Back in 2018, Christian was the most popular breakfast host in the UK – with three million people listening to his show each morning.
Then, a combination of panic attacks and wanderlust made him decide to leave his top rating show, uproot his family and move to Australia to become the breakfast host on Melbourne's Gold FM.
In his book, No One Listens to Your Dad's Show, he charts his experiences with mental health, his decision to move to Australia and then the battle to take his show to number one.
I loved the book, and here we dig even deeper into his hilarious struggle to make friends in his adopted country, how he cries nearly as much as I do and the sessions he had with an unconventional therapist.
Right at the end, I asked what I thought was a professional question about how he acquired such a resonant voice – and the answer was surprisingly personal.\
Socials
Twitter - Adam Zwar
Facebook - Adam Zwar
10 Questions with Adam Zwar is produced in part by Nearly Media.
More about Out of the Question: https://www.nearly.com.au/out-of-the-question-with-adam-zwar/
See omnystudio.com/listener for privacy information.