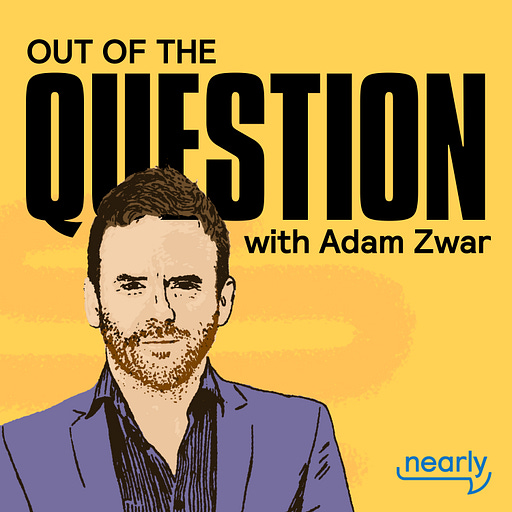 Oct 3, 2021 • 26M
S1E61: Hugh Sheridan
'Out of the Question with Adam Zwar' features in-depth interviews with the most interesting and accomplished people in entertainment, politics and sport. It's an update on the original '10 Questions with Adam Zwar'
Four-time Logie Award winning actor, singer, and dancer, Hugh Sheridan.
Hugh grew up in Adelaide with six brothers and sisters, studied ballet with the Australian Ballet, sang with the State Opera of South of Australia and went to acting school at the National Institute of Dramatic Art.
Hugh's major break was playing Ben Rafter on the Channel Seven hit, Packed to the Rafters.
What followed was the limited series INXS: Never Tear Us Apart, House Husbands and Five Bedrooms.
Right now Hugh's  in Brisbane launching his new stage show, HughMan, which is a mixture of disco and old school cabaret, while a new series of Packed to the Rafters returns to Amazon Prime.
In our chat, we talk about religion, spirituality and the importance in coming from a tough Irish Catholic family.
Socials
Twitter - Adam Zwar
Facebook - Adam Zwar
10 Questions with Adam Zwar is produced in part by Nearly Media.
More about Out of the Question: https://www.nearly.com.au/out-of-the-question-with-adam-zwar/
See omnystudio.com/listener for privacy information.