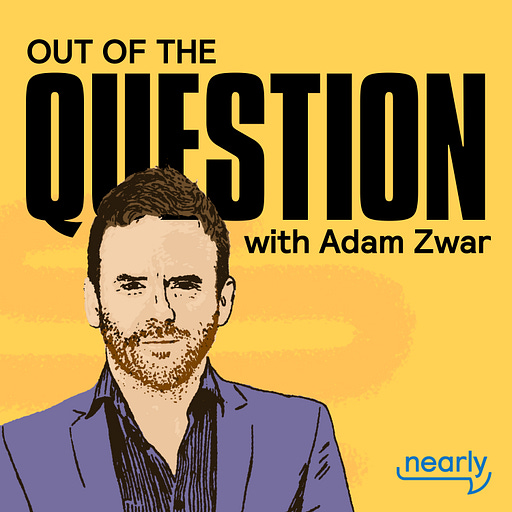 Oct 10, 2021 • 44M
S1E62: Georgina Haig
'Out of the Question with Adam Zwar' features in-depth interviews with the most interesting and accomplished people in entertainment, politics and sport. It's an update on the original '10 Questions with Adam Zwar'
This week's guest is the actress Georgina Haig.
Selected credits from Georgina's fabulous career include the first season of Underbelly, Queen Elsa in Once Upon a Time, The Crossing and Snowpiercer.
And now she's back in Australia playing Rachel Rafter in Packed to the Rafters for Amazon Prime.
In our chat we get into the weeds of what it's like to be a working actor and to have a father who wrote the Australian classic BMX Bandits.
I've known Georgina, her husband, Josh, and daughter, Greta for quite some time and we talk about all of them here.
As usual I started our conversation by asking George when she was most happy.
Back To The Rafters is available exclusively on Amazon Prime Video.
Socials
Twitter - Adam Zwar
Facebook - Adam Zwar
10 Questions with Adam Zwar is produced in part by Nearly Me
More about Out of the Question: https://www.nearly.com.au/out-of-the-question-with-adam-zwar/
See omnystudio.com/listener for privacy information.