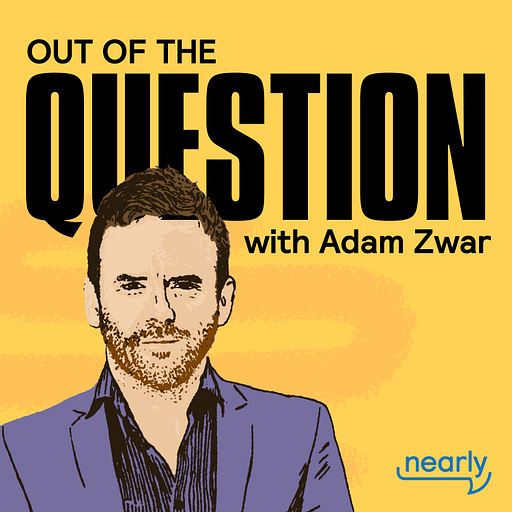 Oct 24, 2021 • 41M
S1E64: Dave Thornton
'Out of the Question with Adam Zwar' features in-depth interviews with the most interesting and accomplished people in entertainment, politics and sport. It's an update on the original '10 Questions with Adam Zwar'
Dave grew up in Geelong, took his first steps into stand-up comedy in his early 20s, and his gift of the gab was quickly recognised by Nova and then Fox FM – where he hosted various shows including the top rating Fifi, Dave and Fev.
On television, he hosted This Week Live and appeared on such shows as Talkin' About My Generation and Hughesy We Have a Problem.
Personally, I was always grateful to be able to cut to yet another hilarious piece of Dave Thornton wisdom on the Agony series.
These days he's bringing up two girls and doing some of the best stand up of his life.
More about Out of the Question: https://www.nearly.com.au/out-of-the-question-with-adam-zwar/
See omnystudio.com/listener for privacy information.