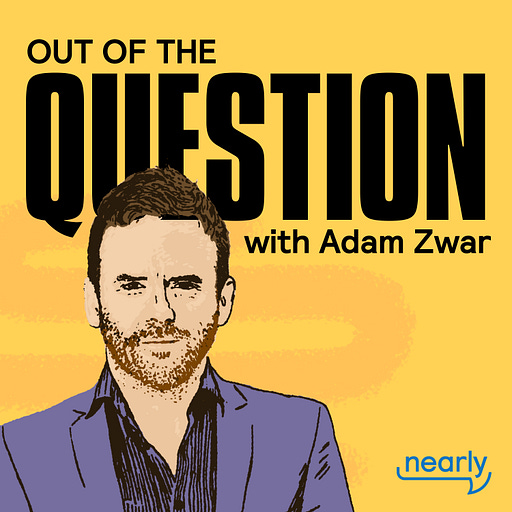 Nov 21, 2021 • 28M
S1E68: Dave Hughes
'Out of the Question with Adam Zwar' features in-depth interviews with the most interesting and accomplished people in entertainment, politics and sport. It's an update on the original '10 Questions with Adam Zwar'
Arguably Australia's most popular comedian over the past 25 years.
He's played to packed houses all over the country and hosted radio shows on Nova, KIIS and now on 2Day FM.
TV shows he's either hosted or been a regular on include Hughesy We Have A Problem, The Project, Before The Game and of course ABC's, The Glass House. 
During our chat, he talks about living in the moment, the occasional regret of not giving America a proper shot, sobriety and I also pick out some of my favourite moments from his comedy canon. 
More about Out of the Question: https://www.nearly.com.au/out-of-the-question-with-adam-zwar/
See omnystudio.com/listener for privacy information.