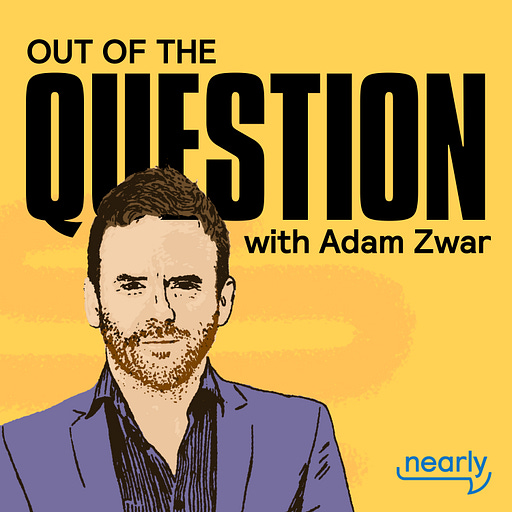 Nov 28, 2021 • 34M
S1E69: Tim Ross - Another 10 Questions
'Out of the Question with Adam Zwar' features in-depth interviews with the most interesting and accomplished people in entertainment, politics and sport. It's an update on the original '10 Questions with Adam Zwar'
This time we revisit one of our most popular guests, my friend, the comedian, broadcaster, architecture enthusiast and design aficionado, Tim Ross. 
Most of Australia knows Tim from his stage, radio and TV partnership with Merrick Watts. But more recently, he's travelled the world performing live shows with a focus on architecture and design. I was lucky enough to see Tim's longest running show - Man About the House - at Robin Boyd's Walsh Street house in South Yarra, Melbourne, and it was one of the great, heart-warming, soul cleansing nights of theatre I've seen. 
As well as the live shows, Tim has also hosted and produced the acclaimed ABC documentaries Streets of Your Town and Designing a Legacy, which profiles the Australian psyche via the houses we choose to build and live in. 
More about Out of the Question: https://www.nearly.com.au/out-of-the-question-with-adam-zwar/
See omnystudio.com/listener for privacy information.