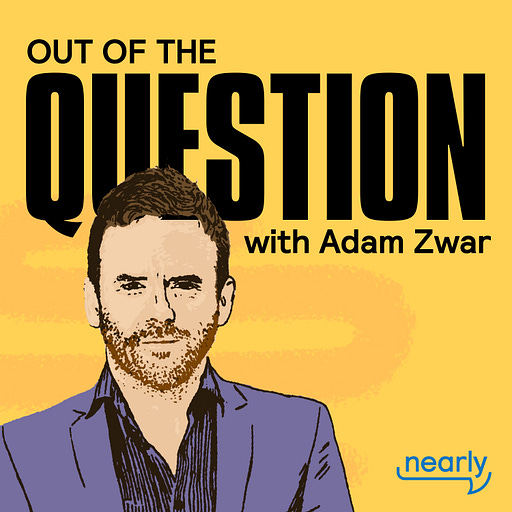 Dec 12, 2021 • 37M
S1E71: Kate Langbroek Part 1 - Another 10 Questions
'Out of the Question with Adam Zwar' features in-depth interviews with the most interesting and accomplished people in entertainment, politics and sport. It's an update on the original '10 Questions with Adam Zwar'
Adam's book Twelve Summers is out now.
Twelve Summers is the story of those big memories and the big matches that accompanied them, told by one of the funniest writers in Australia.
Our returning guest is my old friend Kate Langbroek, whose bold and hilarious banter is one of my favourite things about Australian broadcasting.
And she's a great writer too.
She started out on Neighbours, then had a column in The City Weekly and then in News Corp's Stellar Magazine.
Now she's written a book called Ciao Bella where she charts the highs and lows of her and her family's relocation to Italy for two years, which took in a pandemic.
Most of us know Kate from her radio partnership with Dave Hughes, which went from Nova to Kiis, to the Hit network and then eventually ended in Italy.
Because Kate and I had been living overseas for a period – we had a lot of catching up to do.
Socials
Twitter - Adam Zwar
Facebook - Adam Zwar
10 Questions with Adam Zwar is produced in part by Nearly Media.
More about Out of the Question: https://www.nearly.com.au/out-of-the-question-with-adam-zwar/
See omnystudio.com/listener for privacy information.