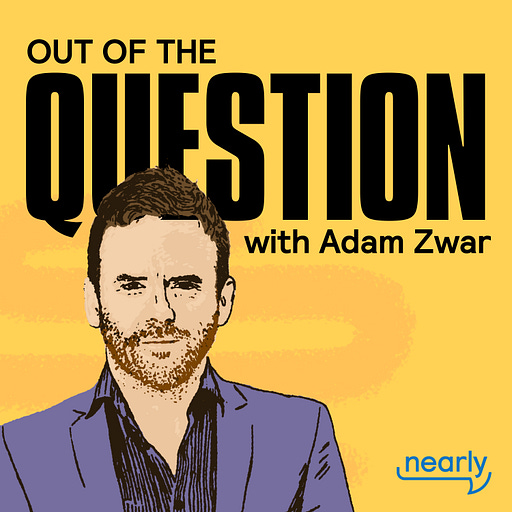 Jan 16 • 39M
S1E76: Trent O'Donnell - co-creator of A Moody Christmas & No Activity
'Out of the Question with Adam Zwar' features in-depth interviews with the most interesting and accomplished people in entertainment, politics and sport. It's an update on the original '10 Questions with Adam Zwar'
Adam's book Twelve Summers is out now.
Twelve Summers is the story of those big memories and the big matches that accompanied them, told by one of the funniest writers in Australia.
Writer, director and producer, Trent O'Donnell, is one of Australia's most prolific comedy creators – co-creating such shows as Review With Miles Barlow, Moody Christmas, No Activity and Squinters.
He moved to the US in 2012 where he directed and executive produced New Girl. His other directing credits include Brooklyn Nine-Nine, The Good Place, and the new series of Saved By the Bell.
Alongside Patrick Brammall, Trent reimagined No Activity for an American audience on CBS and is now the set up director and executive producer of the US's number one comedy, Ghosts.
Socials
Twitter - Adam Zwar
Facebook - Adam Zwar
10 Questions with Adam Zwar is produced in part by Nearly Media.
More about Out of the Question: https://www.nearly.com.au/out-of-the-question-with-adam-zwar/
See omnystudio.com/listener for privacy information.