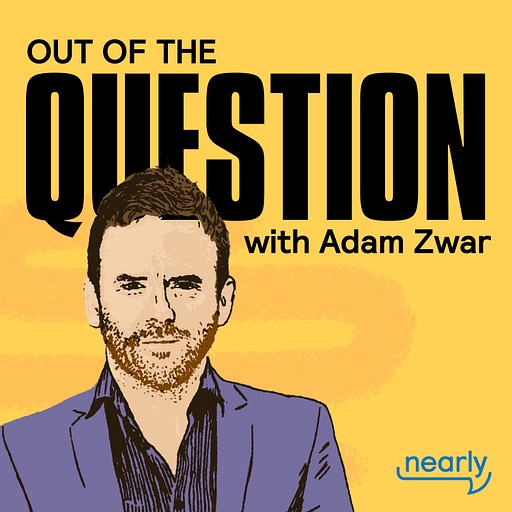 Jan 23 • 1HR 4M
S1E77: Jane Caro - Another 10 Questions
'Out of the Question with Adam Zwar' features in-depth interviews with the most interesting and accomplished people in entertainment, politics and sport. It's an update on the original '10 Questions with Adam Zwar'
Adam's book Twelve Summers is out now.
Twelve Summers is the story of those big memories and the big matches that accompanied them, told by one of the funniest writers in Australia.
Today we're joined by former advertising copywriter turned social commentator turned novelist Jane Caro.
\It's impossible not to feel wiser after a conversation with Jane If you suffer anxiety or insecurity and want to turn your life around – then listen in.
I first came across Jane on what used to be The Gruen Transfer, then invited her to be on Agony, and was immediately engaged by her clear thinking and the effortless way she gets her message across.
Here she talks about the days when being a feminist wasn't cool, how to freak out someone who is shouting at you, and the wisdom she was taught the morning after her daughter nearly died.
Socials
Twitter - Adam Zwar
Facebook - Adam Zwar
10 Questions with Adam Zwar is produced in part by Nearly Media.
More about Out of the Question: https://www.nearly.com.au/out-of-the-question-with-adam-zwar/
See omnystudio.com/listener for privacy information.