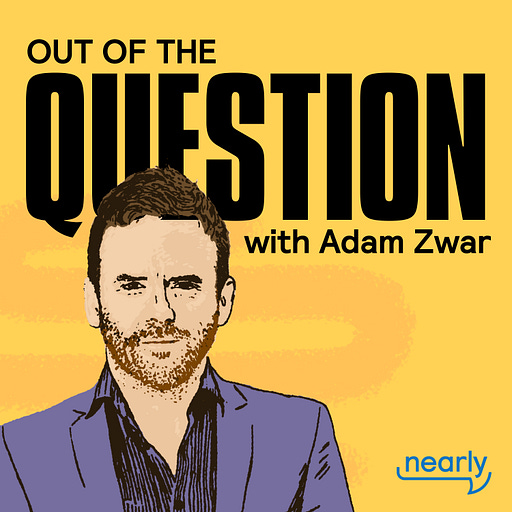 Jan 30 • 35M
S1E78: Patrick Brammall - Another 10 Questions
'Out of the Question with Adam Zwar' features in-depth interviews with the most interesting and accomplished people in entertainment, politics and sport. It's an update on the original '10 Questions with Adam Zwar'
Adam's book Twelve Summers is out now.
Twelve Summers is the story of those big memories and the big matches that accompanied them, told by one of the funniest writers in Australia.
After starring on such Australian TV shows as Moody Christmas, Strange Calls and Offspring, Patrick Brammall co-created the Stan hit No Activity with Trent O'Donnell.
They took it to the US where it played on CBS All Access for four seasons.
Brammall, who also starred in the US remake, appeared alongside such luminaries as Will Ferrell, Amy Sedaris, Amy Schumer, Jesse Plemons, JK Simmons, Bob Odenkirk, Kevin Bacon, Jessica Alba, Will Forte, and Matt Walsh.
Now Patrick's appearing the CBS hit, Evil, before returning home to film a new sitcom which he writes and stars alongside his wife, Harriet Dyer.
Socials
Twitter - Adam Zwar
Facebook - Adam Zwar
10 Questions with Adam Zwar is produced in part by Nearly Media.
More about Out of the Question: https://www.nearly.com.au/out-of-the-question-with-adam-zwar/
See omnystudio.com/listener for privacy information.