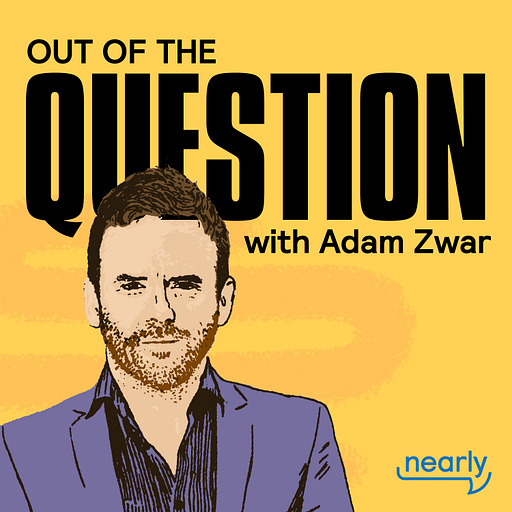 Feb 6 • 57M
S1E79: Lawrence Mooney - Another 10 Questions
'Out of the Question with Adam Zwar' features in-depth interviews with the most interesting and accomplished people in entertainment, politics and sport. It's an update on the original '10 Questions with Adam Zwar'
Adam's book Twelve Summers is out now.
Twelve Summers is the story of those big memories and the big matches that accompanied them, told by one of the funniest writers in Australia.
This episode's guest is one of my favourite comedians, Lawrence Mooney.
I love Lawrence because he says the things I dare not think.
He's an actor, a writer, a stand up and of course a radio host.
I've known him since we made the pilot for the Agony series back in 2010 and it was about 30 seconds into interviewing him that I knew we had a show.
So I'm  extremely grateful to him.
Other career highlights for Lawrence include hosting the tonight show, Dirty Laundry Live, the Paralympics for ABC2, and Moonman in the Morning for Triple M.
Socials
Twitter - Adam Zwar
Facebook - Adam Zwar
10 Questions with Adam Zwar is produced in part by Nearly Media.
More about Out of the Question: https://www.nearly.com.au/out-of-the-question-with-adam-zwar/
See omnystudio.com/listener for privacy information.