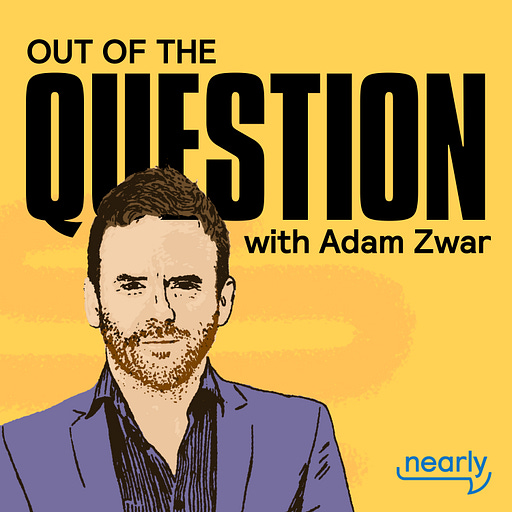 Feb 20 • 51M
S1E81: Anthony "Lehmo" Lehmann
'Out of the Question with Adam Zwar' features in-depth interviews with the most interesting and accomplished people in entertainment, politics and sport. It's an update on the original '10 Questions with Adam Zwar'
I first came across the Adelaide-raised Anthony "Lehmo" Lehmann when he teamed up with Wil Anderson for their national drive show Wil and Lehmo.
I loved his work on Before the Game where he cracked football-wise alongside Dave Hughes, Peter Helliar, Andy Maher and Samantha Lane.
Since then, he and Joe Stanley took Gold FM's breakfast show to number one before being fired – he talks about that here – and he's since moved on to hosting breakfast on SAFM.
I like Lehmo's work ethic and the fact that he's performed to Australian troops in army bases in East Timor as well as across the Middle East.
He talks about that here as well in an extremely moving way. 
His new show is called Be Nice and it's at the Rhino room at the Adelaide Fringe, starting on February 22.
Lehmo said it was originally going to be called Don't Be A Fuckwit but he thought that might scare people off.
More about Lehmo here - lehmo.com.au
Socials
Twitter - Adam Zwar
Facebook - Adam Zwar
10 Questions with Adam Zwar is produced in part by Nearly Media.
More about Out of the Question: https://www.nearly.com.au/out-of-the-question-with-adam-zwar/
See omnystudio.com/listener for privacy information.