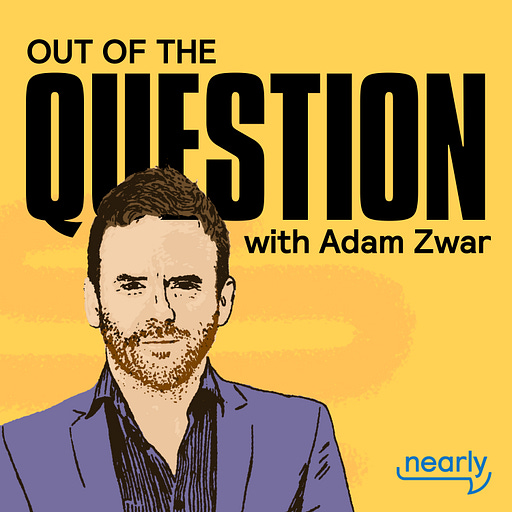 Feb 27 • 28M
S1E82: Chrissie Swan
'Out of the Question with Adam Zwar' features in-depth interviews with the most interesting and accomplished people in entertainment, politics and sport. It's an update on the original '10 Questions with Adam Zwar'
The smart, talented and hilarious Chrissie Swan.
She was an advertisting copywriter before going on Big Brother in 2003.
After that came a stint on regional radio in Queensland, then Vega and Mix FM in Melbourne, and now Chrissie, Sam and Brownie on Nova.
In between, there were long term TV stints on The Circle, Can of Worms and The Great Australian Spelling Bee for Channel 10.
Now she's back on the network tonight – Februaty 28 – hosting the Australian reboot of Would I Lie To You.
In this interview, she talks about the psychological transformation she's undergone over the past year and how it's based on getting an adequate amount of sleep.
We also discuss the rigours of radio performance reviews and the joys of being sacked.
Socials
Twitter - Adam Zwar
Facebook - Adam Zwar
10 Questions with Adam Zwar is produced in part by Nearly Media.
More about Out of the Question: https://www.nearly.com.au/out-of-the-question-with-adam-zwar/
See omnystudio.com/listener for privacy information.