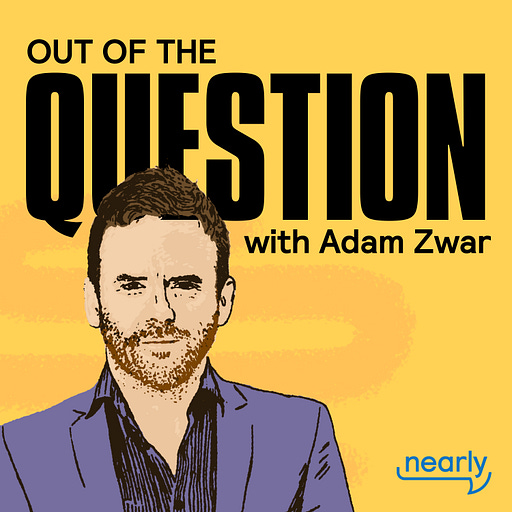 Jun 12
S1E97: Peter Helliar
'Out of the Question with Adam Zwar' features in-depth interviews with the most interesting and accomplished people in entertainment, politics and sport. It's an update on the original '10 Questions with Adam Zwar'
This week's guest is one of the enduring stars of Australian comedy. He's good-hearted, infinitely likeable, smart and funny. I speak, of course, of the great Peter Helliar. 
I'll take it for granted that we all we Peter best for his on air partnership with Rove McManus as well as his work on Skithouse, Before The Game, co-hosting The Project and his super-star alter ego – the final pick in the 2004 AFL draft, Brian Strauchan.  There are also his successful TV shows, It's a Date and How to Stay Married. And then there's his stand-up – which is consistently funny, and also forms a heartfelt connection with the audience. 
Don't forget to check out Pete's movie podcast You Ain't Seen Nothin' Yet, where he talks to movie lovers about classic and beloved movies they haven't quite got around to seeing.... until now.