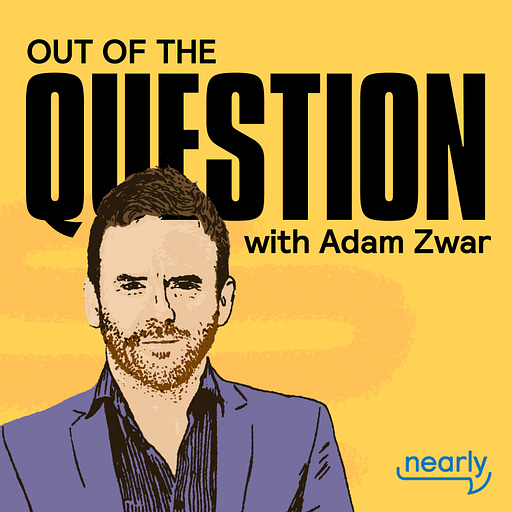 Mar 6 • 35M
S1E83: Chris Taylor
'Out of the Question with Adam Zwar' features in-depth interviews with the most interesting and accomplished people in entertainment, politics and sport. It's an update on the original '10 Questions with Adam Zwar'
Our first guest under the new Out of the Question moniker is the screenwriter and satirist, Chris Taylor.
Post university, Chris started off as a cadet journalist for ABC news in Melbourne before moving back to Sydney and writing full time for the Chaser newspaper.
He soon became a fully-fledged member of the Chaser and was a distinctive voice in all the group's iterations.
Other works include being a presenter on Triple J, writing shows and songs with his Chaser-pal Andrew Hansen, creating the half hour drama, Upright, starring Tim Minchin for Foxtel and now being a team captain on the Australian version of Would I Lie To You, screening on Monday night on Channel 10.
I loved this chat.
Smart guy, Chris Taylor.
As our talk unfolds you get why the Would I Lie To You team have put him in the David Mitchell chair.
I started off by asking Chris how he thinks his coworkers would describe him?
Socials
Twitter - Adam Zwar
Facebook - Adam Zwar
More from Out of the Question on Nearly.com.au
More about Out of the Question: https://www.nearly.com.au/out-of-the-question-with-adam-zwar/
See omnystudio.com/listener for privacy information.