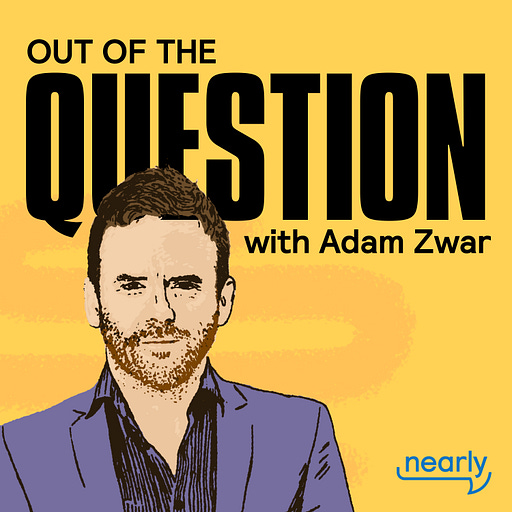 Mar 27 • 38M
S1E86: Lano and Woodley
'Out of the Question with Adam Zwar' features in-depth interviews with the most interesting and accomplished people in entertainment, politics and sport. It's an update on the original '10 Questions with Adam Zwar'
Pretty excited to be interviewing a duo this week. Possibly, Australia's funniest duo.
They are Melbourne Comedy Festival favourites, they're winners of the Edinburgh Fringe Perrier Award, and they made two hilarious seasons of their sitcom on the ABC.
Throughout this interview with Colin Lane and Frank Woodley we talk about how they started off as a trio called The Found Objects with a writer-performer called Scott Casley.
They also talk about performing comedy when you're grieving, as well as performing comedy immediately after a partner has given birth.
And they also reveal that in 30 years of working together, they've never told each other to get fucked. But that may or may not change during the course of this interview.
On a serious note, Lano and Woodley are about to embark on their most ambitious show yet – a comic, demented (their description), version of the Herman Melville novel, Moby Dick, which is touring all over the country.  
As usual, I start off by asking Colin and Frank how their fellow workers would describe them.
Subscribe on Apple Podcasts, Google Podcasts, Spotify or the podcast app you like best.
More about Out of the Question: https://www.nearly.com.au/out-of-the-question-with-adam-zwar/
See omnystudio.com/listener for privacy information.