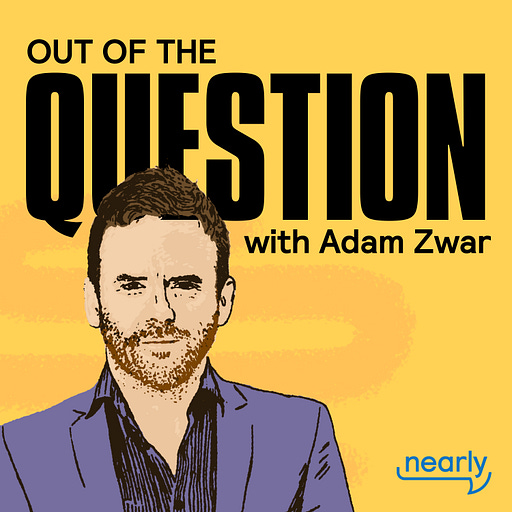 Apr 17 • 22M
S1E89: Dan Connell
'Out of the Question with Adam Zwar' features in-depth interviews with the most interesting and accomplished people in entertainment, politics and sport. It's an update on the original '10 Questions with Adam Zwar'
Our guest this week is the brilliantly laconic comedian Dan Connell. I first saw Dan perform at Dave O'Neil's Fun House in around 2014 and was immediately struck by his super-relaxed delivery and use of old school lexicon. Dan grew up in the rugby league heartland of Bateman's Bay on the New South Wales South Coast, which was hit by the terrifying Currowan fire in 2019 that ended up burning for 74 days and nearly took the house that Dan grew up in. 
When not worrying about his parents having to fight fires, Dan is steadily growing his career. It's kind of like his comedy, just sneaking up on everyone. He's made multiple appearances at the Melbourne International Comedy Festival, including the opening night gala. He's toured Australia many times, as well as Asia and Edinburgh, and his TV appearances include Comedy Up Late and the Oxfam Gala on the ABC. 
In this interview, Dan talks about his reaction to a terrifying moment when his wife was giving birth and how injuries prevented him from having a career in professional rugby league.
As usual, I started off by asking Dan, how his fellow workers would describe him.
Subscribe on Apple Podcasts, Google Podcasts, Spotify or the podcast app you like best.